Summer Lawn Care Tips For Pittsburgh
Image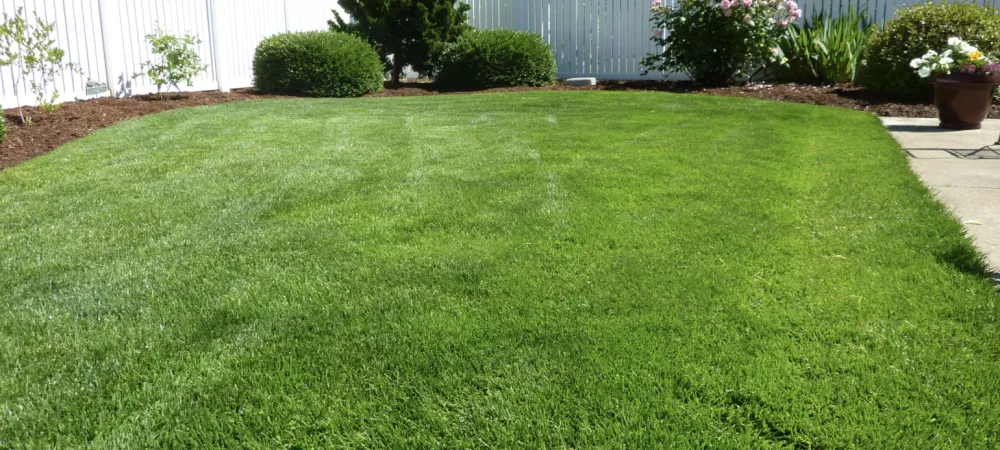 Summer weather in Western Pennsylvania puts a lot of stress on your lawn. Maintaining a beautiful lawn can be difficult during the height of summer. Try these tips for keeping your lawn in tip-top shape as the temperatures rise.
1. Let Grass Grow Longer.
It may be tempting to cut your grass shorter in the summer so you don't have to mow as often, but that would be a mistake. Tall blades of grass get more sunlight, which it needs to produce nutrients for the roots and surrounding soil. When grass is longer, it also shades the soil, preventing moisture from evaporating too quickly. Finally, as grass grows, its roots extend further down into the soil, preventing weeds from sprouting.
2. Mow in the Morning.
Trim your grass in the early morning before the sun can cause serious damage. If you must mow later in the day, wait until the sun goes down. No matter what time of day you mow, sharpen the blades to protect grass from fraying. Shredded tips lose moisture and can quickly turn brown. Even better, use a mulching mower! The grass clippings will absorb into the lawn where they will keep moisture from escaping. In turn, the lawn will stay better hydrated.
3. Create a Watering Schedule.
The best time of day to water your lawn is from 6 AM to 10 AM - when the sun is not as strong - so it won't evaporate as quickly. Although the sun is not a factor, avoid watering at night because it is prime time for fungal growth. Develop a regular watering schedule of 2-3 times a week, giving it a deep soaking of 1/2-inch each cycle to keep your Pittsburgh lawn hydrated and encourage deep root growth.
4. Weed 2-3 Times Per Week.
Nobody likes weeds. They destroy the appearance of your lawn, stopping it from looking healthy. Make it a point to inspect your lawn for weeds every other day. Then remove them right away, before they can grow roots and compete for water and nutrients. If your lawn has a weed infestation, contact the Pittsburgh lawn care professionals at Custom Turf. We can help you develop a weed management plan specific to your lawn.
Maintaining your lawn in the summer can be tricky if you don't have the time to invest in doing it properly. At Custom Turf, we have the knowledge and extensive experience necessary to make your lawn thrive during the summer and all year long. In addition to providing the right blend of nutrients for your lawn, we use high-quality products for seasonal disease and pest control. As a result, your lawn will be healthy, green, and vibrant. Are you ready to transform your Pittsburgh lawn?