Lawn Care in Belle Vernon
Taking care of your lawn isn't easy, and trying to find the right fertilizer or weed killer can make things even harder. Instead of guessing what's best for your grass, trust the experts here at Custom Turf. We have over 30 years of providing the best lawn care in Belle Vernon, and we can't wait to help you!
Our lawn care service in Belle Vernon includes:
Fertilizer applications to promote new growth and color.

Pre-emergent applications to stop weeds like dandelions from growing.

Preventative grub control to protect your grass.

Custom Turf's Water Guard to promote better water absorption.

Potassium applications to prepare your lawn for winter dormancy.
Great Results with Personalized Lawn Care
The best way to get a well-maintained landscape is by listening to what your property needs! Instead of giving you a one-size-fits-all lawn care treatment, we tailor our approach based on your unique needs. That includes listening to your concerns, identifying your grass type, and looking for problem areas.
Image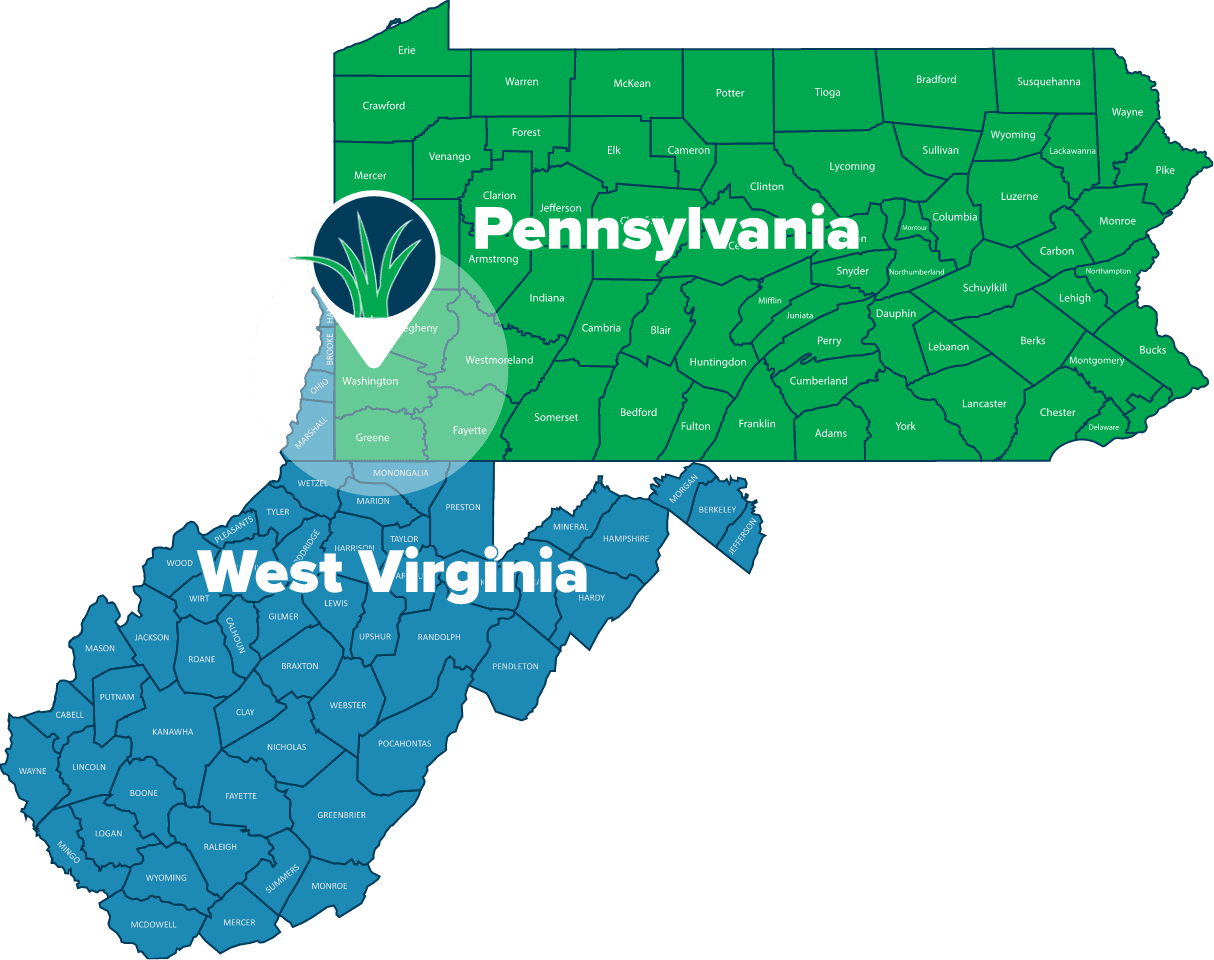 Mole Control in Belle Vernon
Moles are small mammals that live in networks of underground tunnels. They aren't dangerous to people, but they can seriously tear up your lawn. As they dig, moles destroy grassroots and leave behind trails of dead grass, mounds of soil, and holes. Because they live underground, it's tricky to treat moles on your own, but we've had decades to perfect our mole control in Belle Vernon. We use organic products to evict these unwanted critters and save your lawn!
Signs of mole activity include:
Raised ridges of dirt in your yard.

Patches or trails of dead grass.

Small raised mounds of dirt shaped like volcanoes.

Loose, squishy soil.
The Best Customer Service
We treat our customers like family. That means you get the best customer service! We offer fast response times so you never have to wait by the phone, always go above and beyond to ensure you're happy, and use family-friendly products. There's no better option for lawn care in Belle Vernon. Contact us today to get your free estimate and see the Custom Turf difference!