Lawn Care in Gibsonia
Instead of trying to squeeze yard work into your busy schedule, trust the lawn care experts at Custom Turf. We have the time and training needed to take care of your property and keep it looking great all year long. We also make things easy with fast response times, free quotes, and great customer service. There's no better option for lawn care services in Gibsonia!
Lawn Care Treatments Tailored to You
Your lawn might look like your neighbor's, but it has its own unique needs. Instead of using a one-size-fits-all approach, our lawn care in Gibsonia is personalized to you. We take the time to get to know your property. This includes listening to your concerns, looking at your turf's current conditions, and creating a custom treatment plan based on our findings.
Depending on your needs, our lawn care program may include:
Sustained release fertilizer to give your grass the nutrients it needs.

Weed control to target crabgrass and broadleaf weeds like dandelions.

Grub control to protect grass roots from surface-feeding insects.

Custom Turf's Water Guard for better water uptake and retention.

High potassium fertilizer applications to prep your lawn for winter.
Trust the Experts with 30+ Years of Experience
Your lawn can make or break your curb appeal, and even raise the value of your home. Make sure you're choosing a reliable lawn care company—choose Custom Turf. We've been helping our neighbors for over three decades and can't wait to help you too! Our lawn technicians are friendly, knowledgeable, and trained on all the latest industry advances.
Image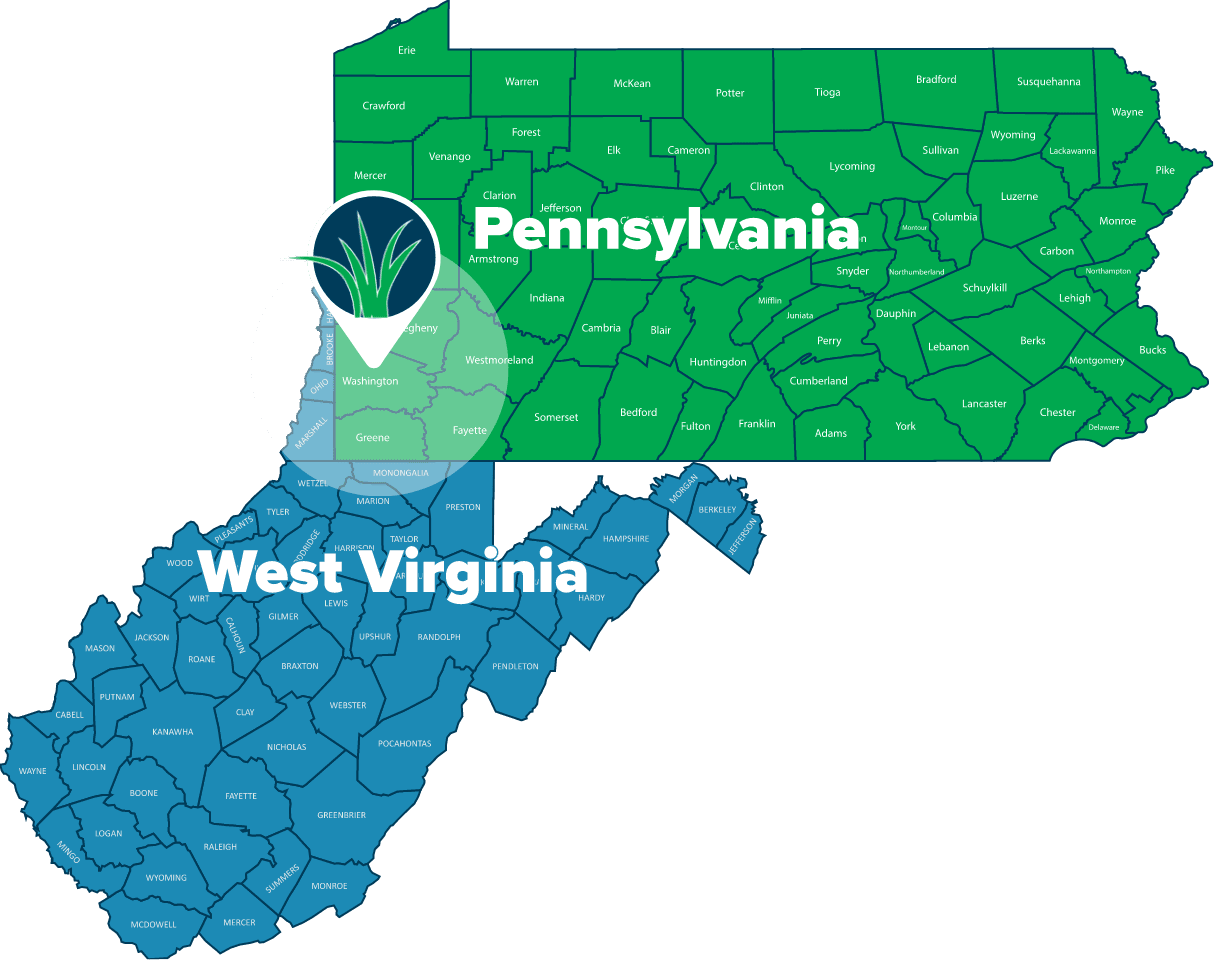 Mole Control in Gibsonia
A mole infestation can quickly wreak havoc on your lawn, leaving piles of dirt, patches of dead grass, and loose, squishy soil throughout your yard. Because they live underground, the help of trained professionals, such as those at Custom Turf, provides reliable mole control that will evict these unwanted squatters quickly, safely, and effectively.
When you trust us for mole control in Gibsonia, we will:
Conduct a free yard inspection, looking for signs of mole activity.
Create a customized treatment plan to get rid of moles.
Use family- and pet-friendly organic products to remove moles without baits and traps.
Hassle-Free Customer Service
As a local lawn care company since 1987, we pride ourselves on our excellent customer service and our commitment to our neighbors. Our highly trained mole control experts stay current with the latest products and techniques to give you first-rate results. We make the solution for your mole infestation as painless as possible with free inspections, free estimates, EPA-approved formulas, and no contracts.