Lawn Care in Greensburg, PA
Not only is Greensburg home of The Westmoreland Museum of American Art, but it's also the place where you call home and enjoy time with your family. Your backyard is a place to make life-long memories, so leave it up to the professionals to achieve the lawn of your dreams. At Custom Turf, we are well-trained to create customized, season-specific treatment plans to keep your turf looking luscious and beautiful year long! With weed control, seasonal fertilizer, and outdoor pest treatments, we provide you with the best lawn care in Greensburg.  
When you choose Custom Turf for your lawn care in Greensburg, you can expect:
Customized treatment applications using only the highest quality products and custom blends of fertilizer to ensure your lawn's specific needs are met. 
Season-specific fertilizer, targeted weed control, and pest control every four to six weeks in order to keep your lawn looking its best throughout the year.
Family-friendly products, so your family and pets are safe!
Expert advice on keeping your lawn beautiful all year long.
Trust in 30+ Years of Experience
With 30+ years in the business, we are well-equipped to tackle any lawn maintenance task. We only use the best family-friendly lawn care products, customized to ensure your lawn is receiving the nutrients it needs for optimum growth. Partner with us for lawn care in Greensburg and turn your dream landscape into reality. 
Image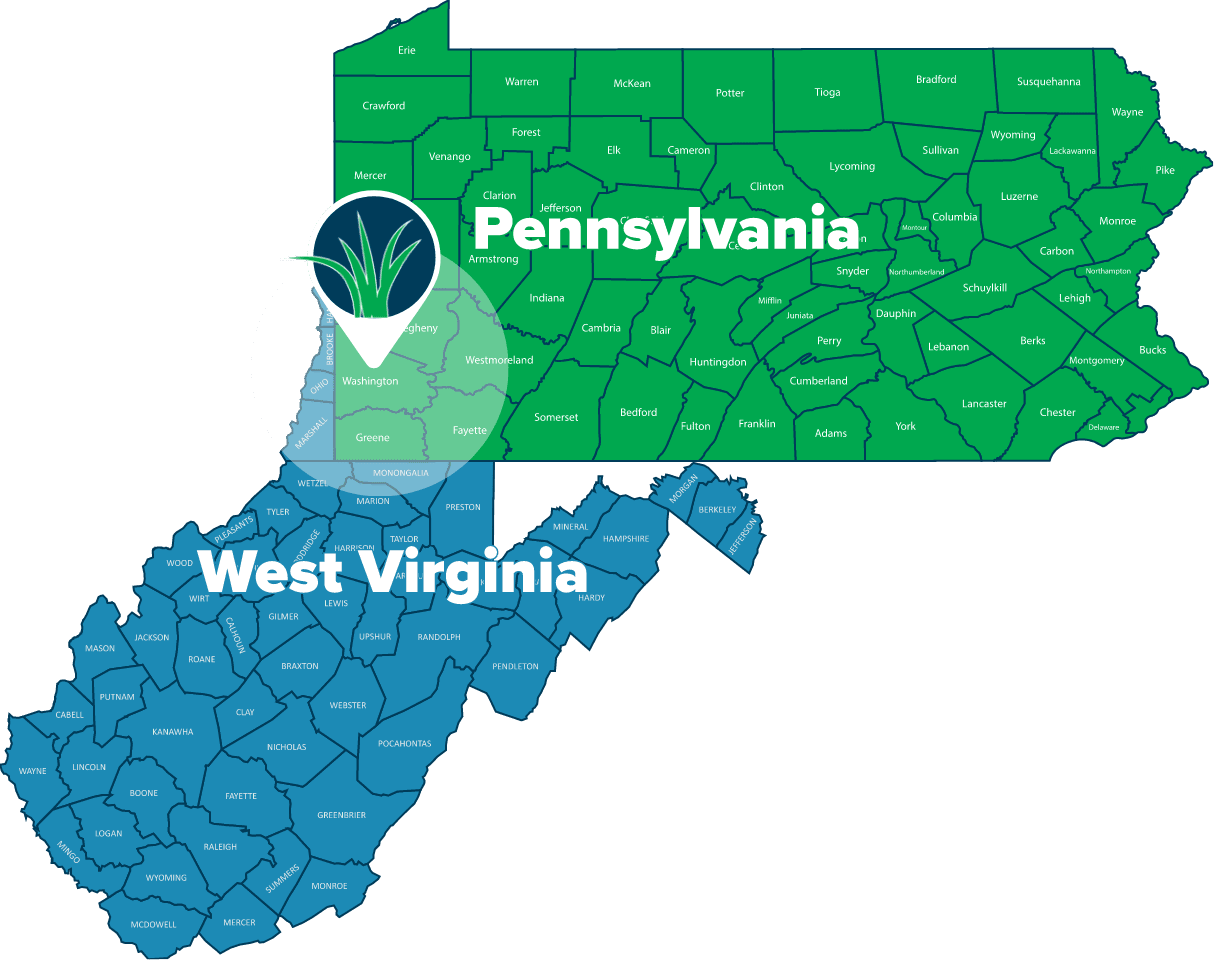 Perimeter Pest Control in Greensburg
Your home is full of cracks and crevices that pests can use to gain entry to your home—and once they're inside, it's not easy to kick them out. With Custom Turf on your side, however, pests are a thing of the past. Our perimeter pest control in Greensburg relies on powerful products to create a protective barrier around the exterior of your home, stopping pests before they get too close. Our exterminators offer a variety of pest control solutions, including:
Ant Control
Spider Control
Centipede Control
Grub Control
Fly Control
And more!
Family-Friendly Exterior Pest Treatments
Our exterminators work to carefully create a bubble around your home, extending it several feet from your foundation to ensure there's no way pests can get by. We exclusively treat the outside of your home, offering a non-invasive pest treatment plan while keeping pesticides away from your loved ones. To ensure you remain pest-free all year long, we'll return four times a year to service your home and double-check that you don't have any unwanted visitors.
Mosquito Control in Greensburg
If mosquitoes are preventing you from having fun in the sun, it's time to fight back. Unlike short-lived DIY solutions, our mosquito control in Greensburg is long-lasting, giving you relief all season long. Say goodbye to itchy, red welts and sticky, smelly bug spray once and for all!
Recurring Mosquito Treatments for Lasting Protection
Mosquitoes are more than just annoying—they can also be dangerous. These ticks and mosquitoes are notorious for spreading diseases such as Lyme disease, Malaria, West Nile virus, and more. With our mosquito control services, you won't have to worry about mosquitoes or ticks. Our top-notch mosquito control treatments will let you safely enjoy your time outside so you can focus on having fun. 
When you choose our mosquito control in Greensburg, we will:
Thoroughly inspect your property, searching for mosquito breeding sites and hot spots.
Create a custom mosquito treatment plan based on our findings to give you the most efficient care possible.
Perform strategic mosquito treatments to eliminate these pests, giving you the relief you deserve.
Schedule recurring services to keep your yard free of mosquitoes.
Mole Control in Greensburg
If your well-tended yard suddenly erupts with lines of raised ridges, then the culprit is likely moles. Small and nearly blind, these soft-furred little animals may look helpless, but the damage they do to your yard can be devastating. The ridges or mounds you see are the tops of tunnels moles excavate in search of earthworms. As they dig through the dirt with their powerful claws, moles tear through the root system of your grass and flowers. Left unchecked, they can wreak havoc on your lawn and valuable ornamental plants. If you see the signs of mole activity, it's important to act fast. At Custom Turf, we can eliminate your mole infestation and reclaim your lawn from these voracious pests. 
When you partner with us for mole control in Greensburg, here's what you can expect:
A thorough inspection of your lawn to identify signs of mole activity and the level of infestation.
A comprehensive plan to eliminate moles from your lawn.
Application of safe, effective treatment.
Lawn Aeration in Greensburg
When soil becomes compacted, your grass can't receive the water and nutrients it needs to thrive. This results in yellow patches, thin grass, and an overall unhealthy lawn. Luckily, it's easy to reverse the damage with our lawn aeration in Greensburg. Not only will we rejuvenate your lawn, we'll also make it easier to maintain throughout the year.
Other benefits of our aeration services include:
Reduced soil compaction and thatch buildup.

Thicker, more even turf.

Improved water absorption.

Increased resistance to disease, weeds, and drought.

Faster grass seed germination.

Stronger root systems.
Tree and Shrub Care in Greensburg
Great-looking ornamentals are an important part of any landscape, but maintaining them isn't always easy. Trees and shrubs are especially susceptible to pests, disease, and nutrient deficiencies. Figuring out the problem is hard enough, treating it correctly is even more difficult. That's where our tree care in Greensburg comes in! We combine preventative and reactive treatments to keep your plants healthy all year long.
Our tree service in Greensburg includes:
Integrated Pest Management techniques to catch problems early.

Systemic insect control and oil treatments to protect against leaf miners, mites, and scale.

Slow-release tree fertilizers and micronutrient injections to keep your plants strong and healthy.
Tick and Flea Control in Greensburg
Ticks and fleas are one of the biggest nuisances to a backyard. They bite you and your dogs, they can carry diseases, and it can be a challenge to get rid of the tiny pests. Custom Turf offers treatments for tick control in order to rid the rude squatters from your lawn and make it known they aren't welcome back!
Our flea and tick control in Greensburg includes: 
A free inspection from an experienced technician. 

Application of effective flea and tick control treatments.

Recurring treatments in order to make sure the pests are not coming back.

And more! 
If you want an effective way to control the tick and flea population, call Custom Turf and we'll demonstrate our commitment to your yard and getting rid of the tick and flea population! You'll have the most peaceful and pest-free lawn in Greensburg.