Lawn Care in Wheeling
Your lawn is an important part of your property. A well-maintained and thriving turf can increase the property value of your home, while diseased or pest-ridden grass can negatively impact your landscape. Maintaining your yard, however, is a lot easier said than done. If you're tired of keeping up with weed control, pest control, fertilization, and other crucial aspects of lawn care, give yourself a well-deserved break by partnering with the experts at Custom Turf. With our top-quality lawn care in Wheeling, you can enjoy all the benefits of a gorgeous property without all the hassle!
The Best Treatment For Every Season
There's more to lawn care than weeding and watering. Depending on the season, the type of grass, and the specific results a homeowner wants, service needs will vary greatly. That's why, at Custom Turf, we tailor our treatment to meet the needs of every customer, every season. 
With our year-round lawn care in Wheeling, you will receive the following services:
A thorough inspection to help us customize a treatment plan for you.
Recurring treatments every four to six weeks for lasting results.
Eco-friendly lawn care products that have been proven safe AND effective.
Season-specific services to keep seasonal pests and weeds under control.
Application of our custom blend of fertilizer with every visit.
Prevention of damaging pests such as grubs and surface feeding insects.
Top-quality weed control to eliminate crabgrass, broadleaf weeds, and more.
A variety of optional services including core aeration, pelletized limestone, disease control, and perimeter pest control.
Image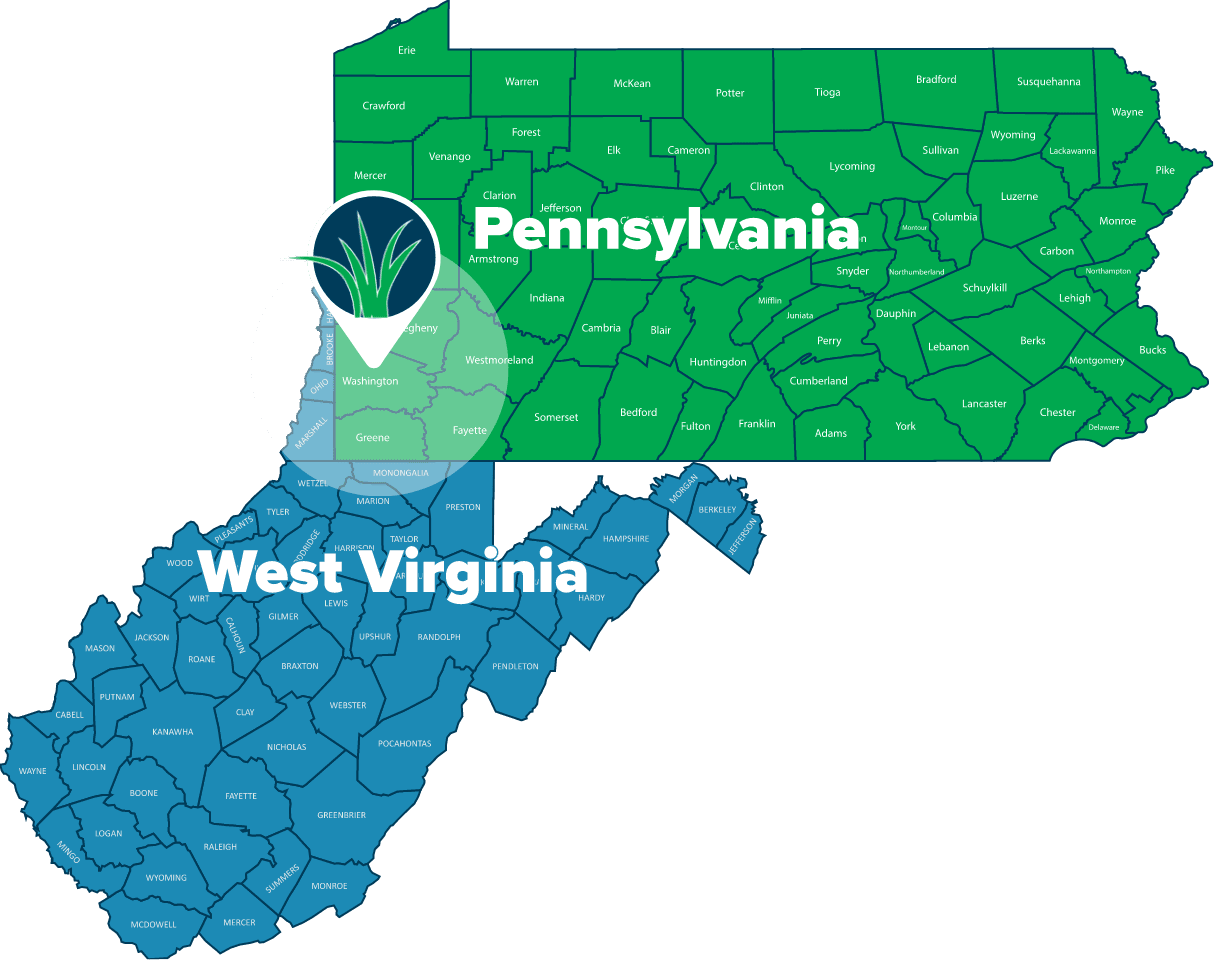 Get Peace of Mind With Family-Friendly Lawn Care
At Custom Turf, you don't have to choose between a beautiful yard and eco-safe products. We recognize how important the safety of your family and the environment is, and we stick to family-friendly products 100% of the time. With our highly trained technicians on your side, you won't have to worry about how your treatments may affect your family and your pets. Get the yard of your dreams without sacrificing the safety of your household by partnering with Custom Turf today.
What Your Neighbors Say About Our Services
When we say we offer unbeatable lawn care services and superior customer service, don't just take our word for it. Instead, trust your neighbors who have given us a 4.9-star rating on Google. Since our founding in 1987, our goal has been to listen to the needs of our customers and tailor our services to provide total satisfaction.