Lawn Care in Robinson
If we've said it once, we've said it a million times - your lawn isn't just grass in front of your home. Rather, it's a thriving, complex ecosystem with as many needs and vulnerabilities as there are blades of grass. If that sounds like a lot to take care of though, don't worry because at Custom Turf, our lawn care services include: 
Seasonally-adjusted treatments

which adapt to changing conditions. 

Customized fertilizer blends

to ensure maximum nutrition for your lawn all year.

Lawn pest control

to keep common bugs out of your yard.

And so much more!
30+ Years of Local Experience that you can Trust 
Here at Custom Turf, we've been improving and helping lawns around Western Pennsylvania for more than 30 years. It's that kind of hands-on, local experience that gives our lawn care technicians a wealth of knowledge that they can apply to your yard every time you hire us. When it comes to your grass, there's no need to settle for anything but the best, so give the experienced local experts a try and we promise you'll be a customer for life!
Image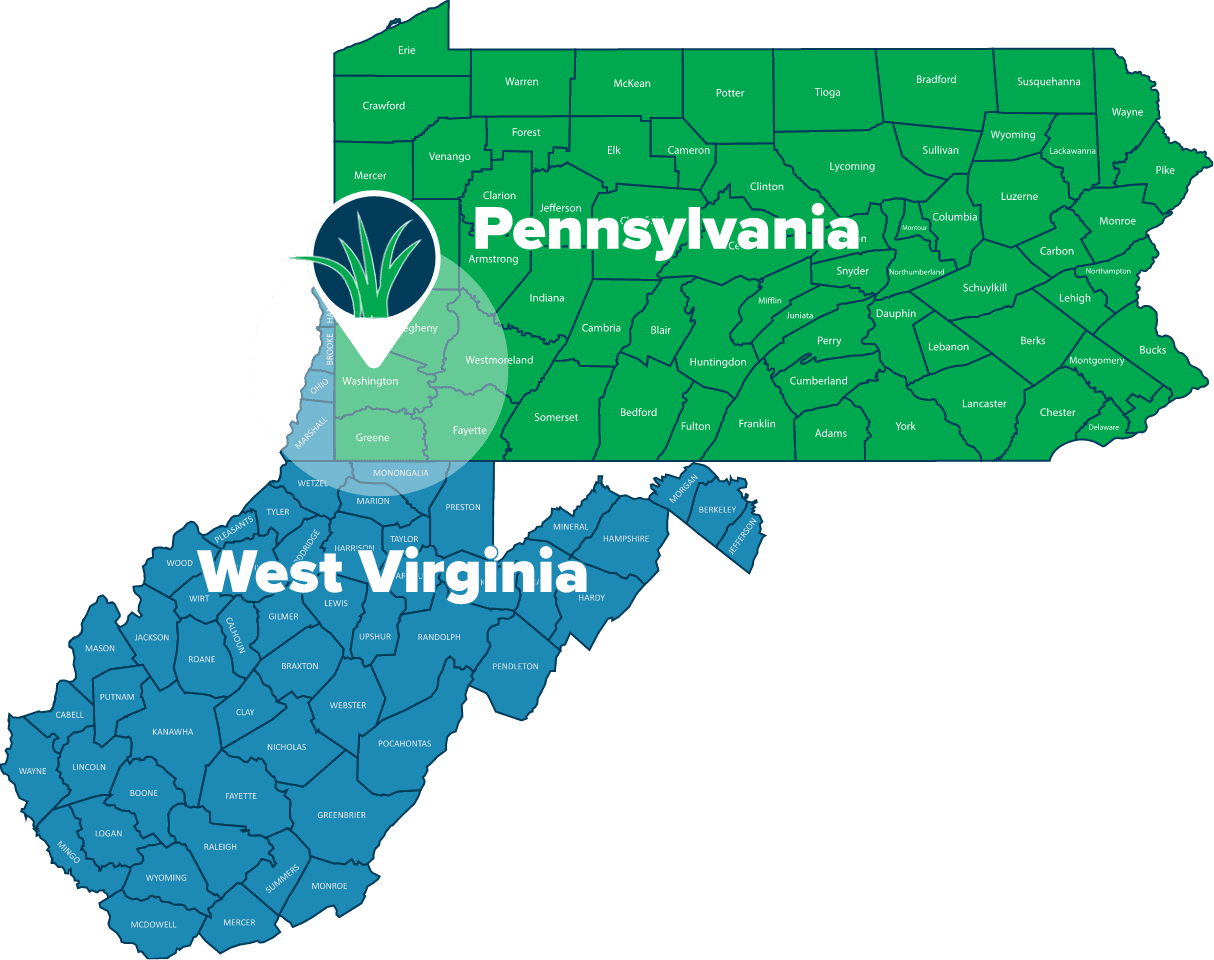 Robinson's Most-Reliable Lawn Service Company
At Custom Turf, we understand that turning your lawn's well-being over to someone else isn't always easy. That's why we strive to earn your confidence with our dependable service, highly-trained lawn care specialists, and results you can count on. With our hassle-free services and dedication to putting our customers first, we're here to ensure you both a pleasant experience and give you the lawn of your dreams! 
What is Included in Your Lawn Care Service
When you choose to work with us, you can expect:  
A full inspection of your outdoor spaces to best determine your exact needs.

A customized lawn care program that we'll design around both you and your grass. 

Recurring service every 4-6 weeks. 

The use of exclusively family and pet-friendly products.

Available add-on services like aeration, weed control, tree and shrub care, disease control, and many others. 

Expertly-trained and highly-experienced lawn care experts.

And lots more! 
Mole Control in Robinson
Unlike other pests, moles don't target your grass directly. Rather, they do serious damage to your grass' roots while they dig around in search of bugs to eat. The results of their presence can be dramatic and even a small mole infestation needs to be addressed quickly. Our mole control in Robinson does exactly that - swiftly eliminating these underground pests and preventing them from coming back! Book your FREE inspection when you notice signs of mole activity, including:  
Areas of dead, dying, or decaying turfgrass that is easy to pull up. 

Raised ridges that criss-cross your lawn in a seemingly random pattern.

Dirt mounds that occur where moles exit their tunnels.

Squishy or sunken areas on your lawn.
As if a mole infestation wasn't bad enough on its own, it can also be a sign of increased grub or underground insect activity. So the moment moles start to dig underneath your lawn, give us a call so we can get started!
Western PA's Finest Lawn Care Professionals
At Custom Turf, we know that our customers have a high standard, so we make sure that ours is just as high. That reflects in the quality of our staff. Each and every lawn care technician on our team receives outstanding and ongoing professional education and has the very best tools and techniques at their disposal. After all, you and your family deserve a lawn that you can be proud of and our team is here to help you achieve that.