Lawn Care in Mount Lebanon
Having lush, healthy grass takes a lot more than time—it takes the right tools and know-how as well. Luckily, our expertly ­trained lawn care technicians have everything they need to turn your lackluster lawn into one you'll be proud to show off. Our lawn care in Mt. Lebanon includes customized care that will give you a healthy and brilliant landscape all year, including: 
Weed control
Fungus control
Fertilizer applications
Plant conditioners
Insect control
And more!
Recurring Treatments Year-Round
Here at Custom Turf, our lawn care professionals know that the key to a gorgeous yard all year long is recurring treatments that keep your grass happy and healthy from day one. Our technicians will treat your yard every 4-6 weeks with customized lawn care treatments designed to give your grass what it needs at the right time to give you the best possible results.
Image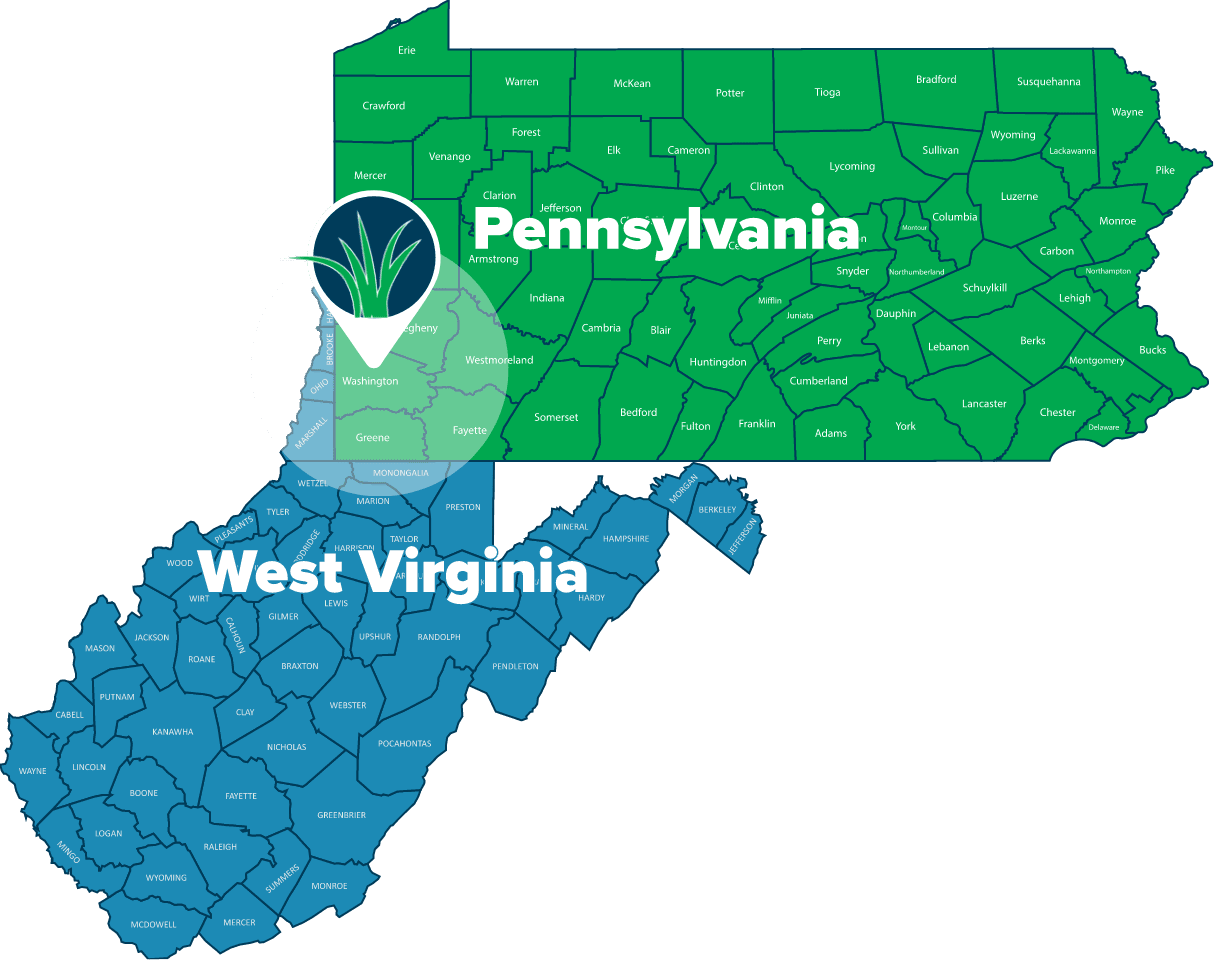 Tree Care in Mount Lebanon
Although it may seem simple, giving your trees and shrubs the care that they need to look and feel their best can get complicated—especially if you have different species of plants that have different needs. Our 6-step tree and shrub treatment program, combined with the skill and experience of our expert technicians, will give you healthy, lush ornamentals that you will be proud to show off! Our experts will visit your home every 4­-6 weeks to provide services like:
Insect control and pest management
Horticultural oil treatments
And more!
Protect Your Ornamentals All Year
You don't want your trees and shrubs to look great some of the time—you want them looking their best all year long! Our specialists will remain vigilant during all of our services to check your plants for any signs of trouble or disease. We can even provide preventative measures like targeted fertilizer and micronutrient injections to protect them for the long term. Your trees and shrubs will never look better!
Perimeter Pest Control in Mount Lebanon
Custom Turf has been offering perimeter pest control in Mt. Lebanon for over 30 years. Our experience taking care of homes and families just like yours is why we confidently stand behind our four-step perimeter pest treatment. Our treatment will create an invisible barrier around your home to prevent pests from getting in or returning throughout the year. Our professional and courteous exterminators will target and eliminate common household pests like:
Ants
Spiders
Moles
And more!
Immediate, Family-Friendly Relief from Pests
You have better things to do with your time than worry about getting rid of pests. DIY and home remedies are ineffective in the long run, and the time you will spend trying them out is time you could spend with family. Let us take outdoor pest control off your to-do list and get rid of your pest problems once and for all. With our family and pet-friendly products, our experts will create a 6 x 8-foot wide barrier around your home. This not only eliminates the pest infestation you have, but also ensures they won't make a comeback!
Mosquito Control in Mount Lebanon
Here at Custom Turf, we understand how annoying mosquitoes can be. While they may be small, mosquitoes can easily overrun your yard, leaving you with itchy bites every time you step outside. Luckily, it doesn't have to be that way! With over 30 years of experience under our belt, our mosquito control in Mt. Lebanon will eliminate mosquitoes for good. 
When you choose Custom Turf, you can expect:
A free, detailed inspection of your property to assess the extent of your mosquito problem, as well as locate breeding grounds.
Customized treatments that eliminate current mosquitoes.
Recurring treatments that provide long-lasting relief, even during peak mosquito season. 
Mole Control in Mount Lebanon
Did you know that moles spend most of their time digging tunnels in search of food, shelter, and areas to breed? Not only do moles cause a lot of damage to your yard, but they are also frustrating to get rid of. Luckily for you, Custom Turf provides mole control in Mt. Lebanon! Our mole control only uses organic products, meaning we don't use baits or traps. Look for these signs for moles in your yard. 
Aeration in Mount Lebanon
Restoring your yard to the polished lawn you deserve is possible with our aeration service in Mt. Lebanon. At Custom Turf, our local understanding of weather in Western Pennsylvania means that we prioritize our treatments during the time of year that best benefits you! Our core lawn aeration process will result in a healthier lawn during the winter and one that's easier to maintain in the spring.
When you partner with us for lawn aeration, you can expect:
Weed and lawn disease prevention through loosening compact soil.
Reduced watering since small plugs makes it easier for fertilizer, sunlight, and water absorbency. 
Resistance to drought, damage from pests, and extreme temperature fluctuation.
And more!
Get The Best Lawn Care With The Experts At Custom Turf 
Our technicians are highly trained experts who will work hard to give you the landscape of your dreams. You can trust us to use only the highest quality products and the latest technology to give you results you can feel good about. With our help, your lawn will look and feel better than ever and will provide your yard with natural beauty year after year.