Lawn Care in Carnegie
Looking out your window at a beautiful lawn is one of the simple joys in life. The rolling green grass and the thriving plants can be a pleasure to look at, but a pain to maintain. If you want a gorgeous-looking yard without having to put in all that strenuous effort, you can leave the work to lawn care experts like Custom Turf! 
A Gorgeous Lawn for You
If you want a well-taken-care-of yard, you should look no further than us! With over 30 years of experience, we know what your property needs. Our lawn care program has 6 applications plus grub control to make sure it's protected all season long. Our lawn technician will visit  your home and apply the various treatments which include: 
Liquid fertilizer

Crabgrass control

Nitrogen stabilizer

Grub control preventive

Suppression of surface-feeding insects

Outdoor pest applications

And more! 
Image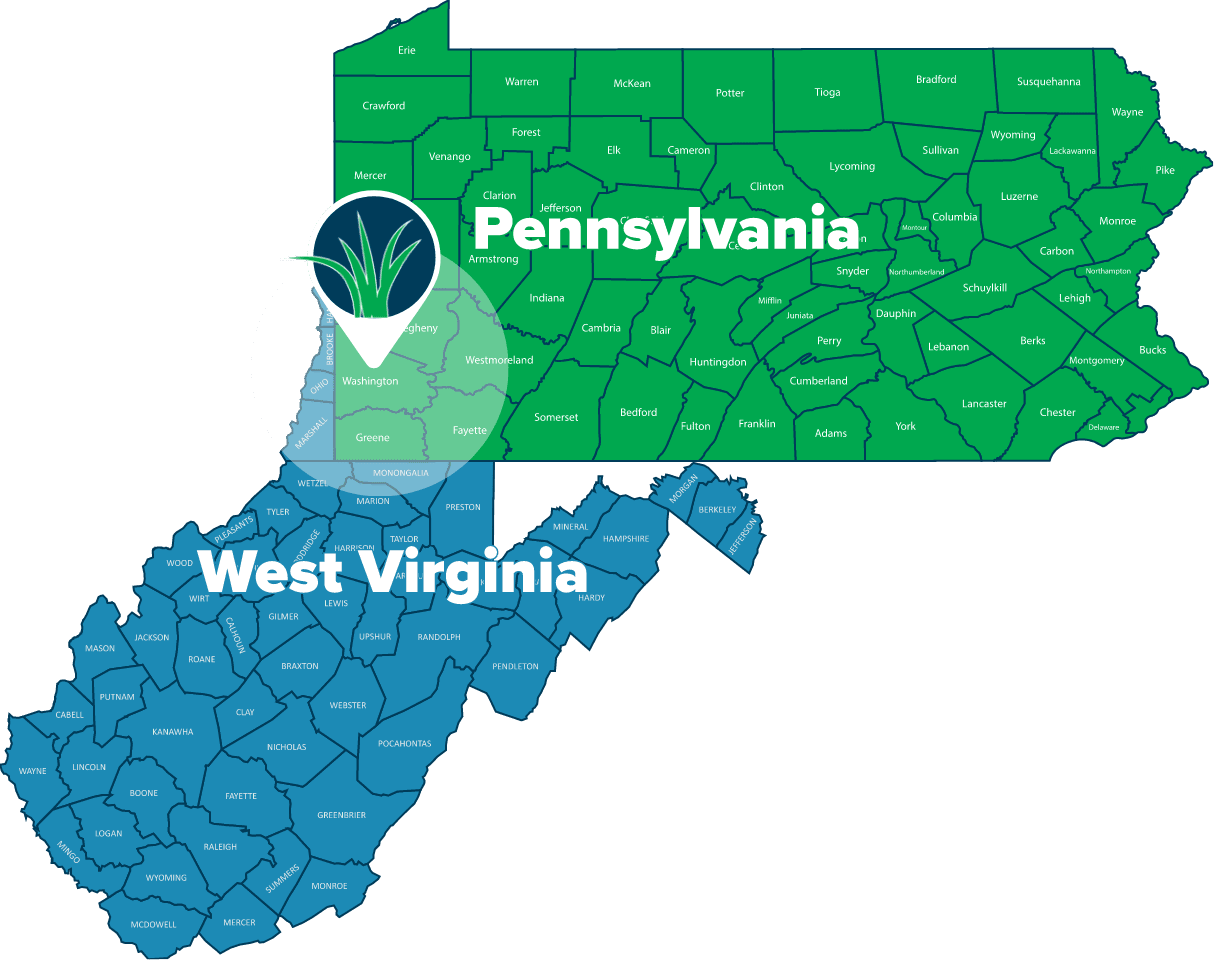 Mole Control in Carnegie
If you have moles ripping up your lawn and creating mounds, we'll send out a lawn care specialist to take care of the issue without harming the animal. Custom Turf uses organic products to take care of the moles instead of baiting and trapping them. 
Our moles control in Carnegie includes: 
An efficient and free inspection of your yard to figure out problem areas.

A custom treatment plan in order to remove the mole from the property.

Family and pet-friendly products for services that won't disrupt your home life.

And more to make sure your home is safe and comfortable again!
Tree and Shrub Care in Carnegie
Don't settle for a lackluster landscape! Trust in our tree and shrub care service to create the vibrant outdoor space you've always dreamed of. We use specialized ornamental fertilizers to keep your trees and shrubs strong and healthy year-round.
Our tree and shrub care in Carnegie includes: 
Comprehensive tree and shrub inspection to identify and address any issues.
Highly-effective treatments for superior root growth, color, and flowering potential.
Application of ornamental fertilizer with pre-emergent to protect against future problems.
Enjoy a vibrant landscape year-round with our recurring treatment program.
Our Satisfaction Guaranteed
Your satisfaction is our top priority. We always prioritize customer service and promptly address any inquiries or concerns. With over 30 years of experience, Custom Turf is your local expert in tree and shrub care. You can trust us to beautify and protect your landscape.
Mosquito Control in Carnegie
Not only are mosquitoes a nuisance, but they also pose a significant risk due to their ability to transmit dangerous diseases such as West Nile and Zika virus. Instead of relying on DIY solutions, you can entrust your family's safety to the capable hands of the professionals at Custom Turf. Our top-tier mosquito control service in Carnegie is your ultimate defense against these bothersome insects, granting you a yard free from mosquitoes, fleas, and ticks. 
Our mosquito control in Carnegie includes: 
Thorough evaluation of your property: Our team of experts will meticulously assess your premises, pinpointing the extent of the mosquito infestation and locating potential breeding sites.
Application of proven remedies: Employing targeted and effective treatments, we will eradicate mosquitoes from your yard, ensuring immediate and lasting relief.
Ongoing treatment regimen: To ensure protection during the peak mosquito seasons, our dedicated team will schedule regular treatments, maintaining a mosquito-free environment in your yard.
Aeration in Carnegie
Experience the difference of our expert core aeration service in Carnegie. Let us bring your lawn back to life with our proven techniques and attention to detail. Get ready to enjoy a lush, thriving yard that will make your neighbors green with envy. Don't wait, schedule your core aeration service today and get ready to transform your lawn!
Benefits of core aeration service in Carnegie:
Promotes healthier turf and greener, fuller lawn.
Removes excess thatch and revitalizes your lawn.
Enhances soil health and allows for better air and water circulation.
Greater rooting for stronger and more resilient grass.
Deeper nutrient release for improved growth and vitality.
Quick results and long-lasting treatments.
Perimeter Pest in Carnegie
Are you tired of dealing with pesky pests invading your home? Look no further than Custom Turf, the experts in perimeter pest control in Carnegie. Our top-notch perimeter pest service is designed to keep your home pest-free and protected all year round.
When you partner with us for perimeter pest control in Carnegie, you can expect: 
Our technicians to create an invisible barrier around your home, preventing pests like ants, spiders, centipedes, flies, and more from getting inside.
Four-step pest control service to ensure that your home remains pest-free throughout the year.
Follow-up visits to provide ongoing monitoring and treatment.
And more!
Trust Your Local Experts
Since 1987, Custom Turf has been the go-to choice for pest removal services in Carnegie. Our customers trust us to get rid of outdoor pests and keep their homes safe and pest-free. Don't let pests ruin your peace of mind. Choose Custom Turf for top-of-the-line perimeter pest control and remove lawn pests for good. Contact us today to schedule your service and say goodbye to unwanted visitors!