Lawn Care in West Mifflin
Looking to keep your yard looking its best? Contact the experts at Custom Turf. With highly experienced lawn care technicians, Custom Turf ensures that your lawn treatments are customized according to your lawn's specific needs. We use only the highest quality products, many of which are used on top golf courses, to ensure that your turf exceeds your expectations.
Our lawn care in West Mifflin includes: 
Sustained release fertilizer provides essential nutrients for your grass.
Weed control targets crabgrass and broadleaf weeds such as dandelions.
Grub control protects grass roots from surface-feeding insects.
Custom Turf's Water Guard improves water uptake and retention.
High potassium fertilizer applications prepare your lawn for winter.
Additional Lawn Care Service
In addition to their standard lawn services, Custom Turf also offers pelletized limestone and disease control to ensure your lawn stays healthy and lush year-round. We understand the importance of maintaining proper soil pH and can help restore it with lime application. Our West Mifflin lawn care experts are also prepared to handle turfgrass disease that may arise from excessive rainfall during the spring months.
Image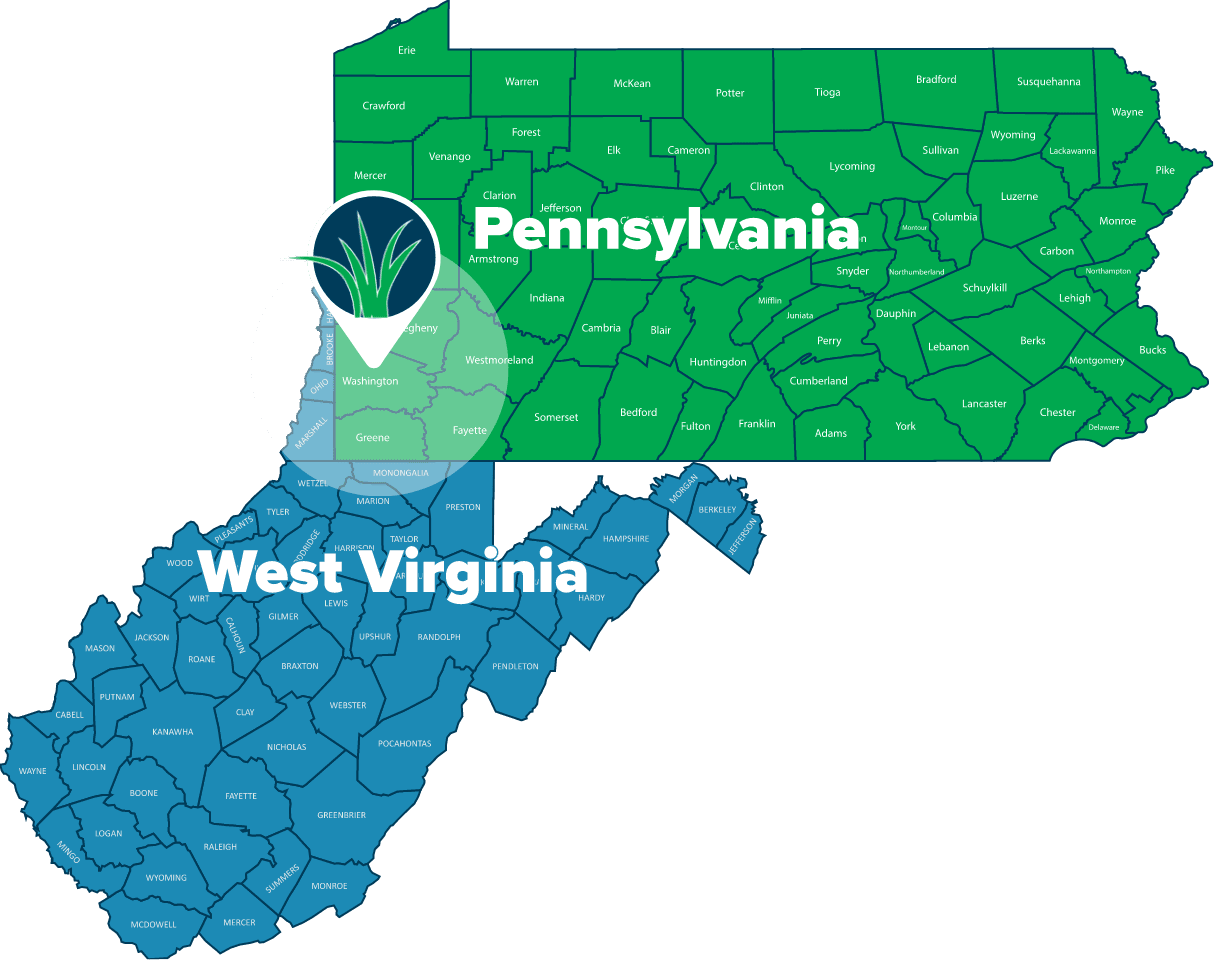 Tree and Shrub Care in West Mifflin
Create the landscape you've always dreamed of with our tree and shrub care in West Mifflin. Trust in over 30 years of experience and let our professional technicians beautify and protect your trees and shrubs for a vibrant landscape year-round.
Our tree and shrub care in West Mifflin includes:
Professional tree and shrub inspection for a comprehensive assessment of your landscape.
Highly-effective treatments to encourage superior root growth, vibrant colors, and disease resistance.
Ornamental fertilizer application to enhance flowering potential and overall health.
Pre-emergent application to protect your trees and shrubs from future issues.
And more! 
Trust in Over 30 Years of Experience
Our reputation speaks for itself. With three decades of service in Pennsylvania, we have become the go-to experts for tree and shrub care in West Mifflin. Our team has been providing top-notch tree and shrub care since 1987. You can rely on our expertise and commitment to excellence.
Perimeter Pest Control in West Mifflin
Don't let pests invade your home and disrupt your peace of mind. Choose our trusted perimeter pest control service in West Mifflin to eliminate outdoor pests and create a bug-free environment for you and your family. Remove lawn pests, protect your property, and enjoy a pest-free home all year round. Our treatments target a 6 x 8-foot-wide path around the exterior of your home, ensuring effective pest control.
Aeration in West Mifflin
Revitalize your lawn with our professional core aeration service in West Mifflin. Say goodbye to compacted soil and hello to a lush, green lawn all year long and experience the benefits of healthier turf, quick results, and long-lasting treatments. Don't miss out on the opportunity to transform your yard into a beautiful oasis. 
Our aeration services in West Mifflin will:
Remove excess thatch, allowing your grass to thrive and grow more effectively.
Encourages deeper rooting, resulting in a stronger and more resilient lawn.
Help your lawn resist lawn diseases and weeds, keeping your turf healthy and vibrant.
And more!
Mole Control in West Mifflin
Mole infestations can cause significant damage to your lawn. They create piles of dirt, dead patches of grass, and soft, mushy soil. Professional mole control services, like those offered by Custom Turf, can effectively and safely remove these pests from your yard.
When you choose us for mole control in West Mifflin, we will:
Inspect your yard for signs of mole activity at no cost to you.
Develop a personalized treatment plan to eliminate the moles.
Utilize organic products that are safe for your family and pets, without the need for baits or traps.