Lawn Care in Greentree
Bare spots, brown patches, and stubborn weeds are all common problems that are tricky to fix on your own. Picking the wrong fertilizer or weed killer can make things even harder. To take the guesswork out of yard work, trust our lawn care in Greentree. We offer custom solutions, year-round visits, and have over 30 years of experience, so you can feel confident you're in the right hands. Get started today with a free quote for our lawn care service!
Our lawn care program includes:
Fertilizer applications to promote growth and color.

Pre-emergent solutions to stop crabgrass from sprouting.

Broadleaf weed control to target unwanted growth like dandelions.

Grub control to eliminate surface-feeding insects.

Custom Turf's Water Guard for better water retention.

High-potassium applications to prep your lawn for winter.
See Results with Customized Lawn Care Treatments
If you're looking for the best lawn care company in Greentree, look no further than Custom Turf! We take the time to understand your property's needs by looking for problem areas, identifying your grass type, and listening to any concerns you have. Then, we create a treatment plan that's unique to you. This is how we give you great results every time!
Image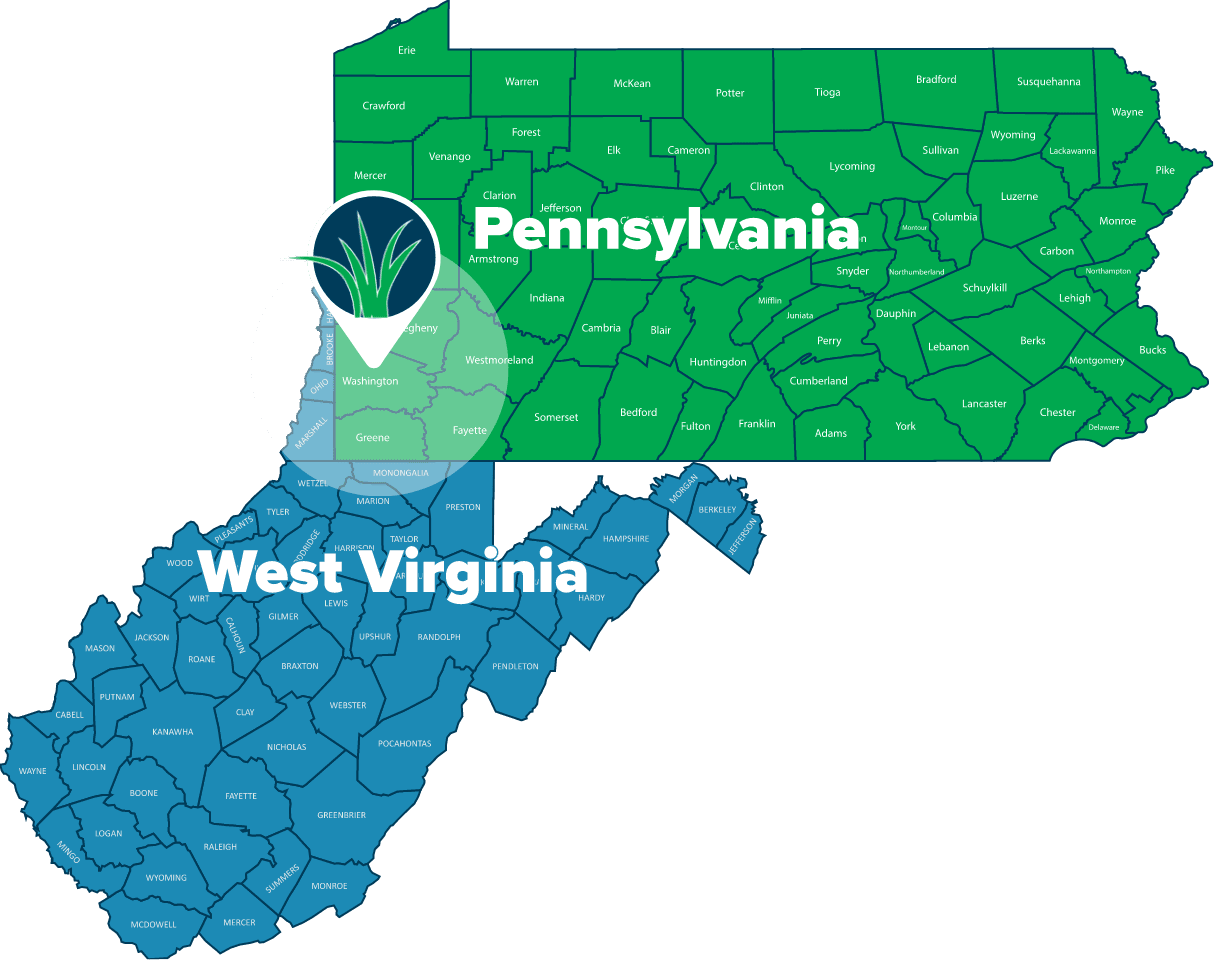 Mole Control in Greentree
Moles can quickly destroy your lawn, leaving behind ridges and mounds of soil as they burrow underground. They can also damage the root systems of your grass, trees, and shrubs. To stop these critters from ruining all your hard work, trust our mole control in Greentree. We work quickly to remove moles and preserve your lawn.
When you partner with us for mole control, we will:
Inspect your property for signs of mole activity.

Create a custom treatment plan based on our findings and any concerns you have.

Eliminate the infestation using family-friendly, pet-safe treatments.

Help restore your lawn to its previous condition, offering lawn care services as needed.
Tree and Shrub Care in Greentree
Transform your landscape with our expert tree and shrub care in Greentree. Our comprehensive six-step treatment program will bring out the best in your trees and shrubs, giving you a vibrant and beautiful landscape that your whole family will love. Trust in over years of experience to enhance and protect your outdoor space.
When you partner with us for tree and shrub care in Greentree, you can expect:
Treatments that encourage healthy root development. 
Experience magnificent blooms and vibrant foliage with our specialized care.
Protection of your trees and shrubs from harmful pests and diseases.
Recurring treatments for year-round enjoyment!
Perimeter Pest Control in Greentree 
Keep your home pest-free with our highly effective perimeter pest control service in Greentree. Our expert technicians know the key to preventing bugs from invading your home is to stop them outside in the first place. Don't let pests ruin your peace of mind! Take advantage of our perimeter pest control service and remove pesky pests from your lawn and home in Greentree.
Our perimeter pest control in Greentree includes: 
Creating an invisible barrier around your home to prevent common pests such as ants, spiders, centipedes, flies, and more from entering your living space.
Year-round protection with four treatments a year to ensure year-round perimeter control. 
Ongoing monitoring and maintenance to ensure your home remains pest-free.
And more! 
Local Experts You Can Trust 
Custom Turf has been keeping homes pest-free since 1987. Trust our years of experience and expertise to provide effective pest control solutions for your home. Say goodbye to outdoor pests and hello to a pest-free lifestyle with Custom Turf's perimeter pest control service in Greentree.
Lawn Aeration in Greentree
Revitalize your lawn with our professional core aeration service in Greentree. Experience the power of healthier turf, quick results, and long-lasting treatments. Let us create a nurturing environment for your grass to thrive and impress. Say goodbye to compacted soil and hello to a lush, resilient lawn that will be the envy of the neighborhood.
Benefits of aeration service in Greentree include:
Promotes amazing turf health.
See quick and lasting results. 
Say goodbye to patchy grass and brown spots. 
Embrace deeper nutrient release. 
Mosquito Control in Greentree 
Mosquitoes are not just annoying, they also carry dangerous diseases like West Nile and Zika virus. Instead of DIY solutions, you can rely on Custom Turf for professional mosquito control in Greentree. Our service will keep your yard free from mosquitoes, fleas, and ticks. 
Our mosquito control in Greentree includes: 
A property assessment to identify the extent of the mosquito infestation and find breeding sites.
Targeted treatments to eliminate mosquitoes, providing immediate and long-lasting relief.
Schedule regular treatments to protect your yard during peak mosquito seasons, ensuring a mosquito-free environment.
The Best Customer Service
Taking care of your lawn doesn't have to be difficult. Sit back, relax, and let our lawn care technicians take care of everything! Our team is highly trained on the best products and practices in the industry, ensuring you get quality service every time. We also have fast response times, so you never have to wait by the phone for a call back. Contact us today!