Lawn Care in Greentree
Bare spots, brown patches, and stubborn weeds are all common problems that are tricky to fix on your own. Picking the wrong fertilizer or weed killer can make things even harder. To take the guesswork out of yard work, trust our lawn care in Greentree. We offer custom solutions, year-round visits, and have over 30 years of experience, so you can feel confident you're in the right hands. Get started today with a free quote for our lawn care service!
Our lawn care program includes:
Fertilizer applications to promote growth and color.

Pre-emergent solutions to stop crabgrass from sprouting.

Broadleaf weed control to target unwanted growth like dandelions.

Grub control to eliminate surface-feeding insects.

Custom Turf's Water Guard for better water retention.

High-potassium applications to prep your lawn for winter.
See Results with Customized Lawn Care Treatments
If you're looking for the best lawn care company in Greentree, look no further than Custom Turf! We take the time to understand your property's needs by looking for problem areas, identifying your grass type, and listening to any concerns you have. Then, we create a treatment plan that's unique to you. This is how we give you great results every time!
Image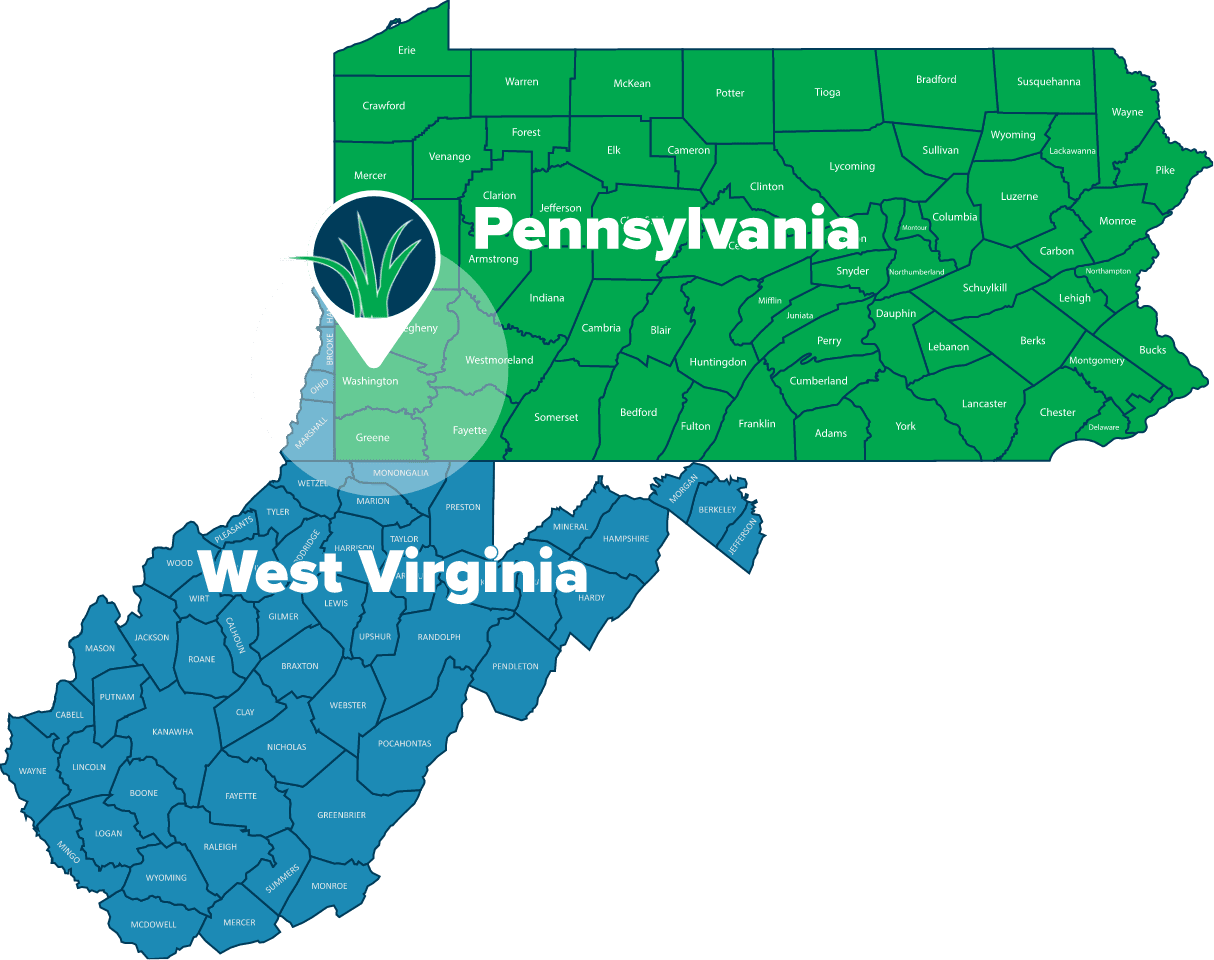 Mole Control in Greentree
Moles can quickly destroy your lawn, leaving behind ridges and mounds of soil as they burrow underground. They can also damage the root systems of your grass, trees, and shrubs. To stop these critters from ruining all your hard work, trust our mole control in Greentree. We work quickly to remove moles and preserve your lawn.
When you partner with us for mole control, we will:
Inspect your property for signs of mole activity.

Create a custom treatment plan based on our findings and any concerns you have.

Eliminate the infestation using family-friendly, pet-safe treatments.

Help restore your lawn to its previous condition, offering lawn care services as needed.
The Best Customer Service
Taking care of your lawn doesn't have to be difficult. Sit back, relax, and let our lawn care technicians take care of everything! Our team is highly trained on the best products and practices in the industry, ensuring you get quality service every time. We also have fast response times, so you never have to wait by the phone for a call back. Contact us today!