Lawn Care in Shadyside, PA
Lawn care seems like it should be easy, but there are many factors that influence the health and vitality of your turf. You can settle for mediocre grass with retail products, or you can trust the lawn care experts at Custom Turf and see your yard flourish. Our professional treatments, including uniquely blended seasonal fertilization, herbicides, pesticides, and other lawn care services, will make a difference that you can't achieve with hardware store products.
Customized Care for Your Lawn
With over 30 years of nurturing our neighbors' yards in Pennsylvania, the lawn care technicians at Custom Turf know what they're doing. Familiar with the local challenges, they know how to combat them to give you the best turf possible. We know every lawn is different and will recognize what yours requires for optimum health without pushing services you don't need. 
As part of our lawn care program in Shadyside, you can expect:
Use of

sustained-release fertilizer blends customized to your grass' nutritional needs

and the season.

Treatment with

pre- and post-emergent weed control

to manage crabgrass and broadleaf weeds.

Applications of

preventative grub control and surface insect treatments

to protect your turf from feeding pests.

Preparation of your lawn for dormancy over the winter

using a balanced high-potassium product in late fall.
Image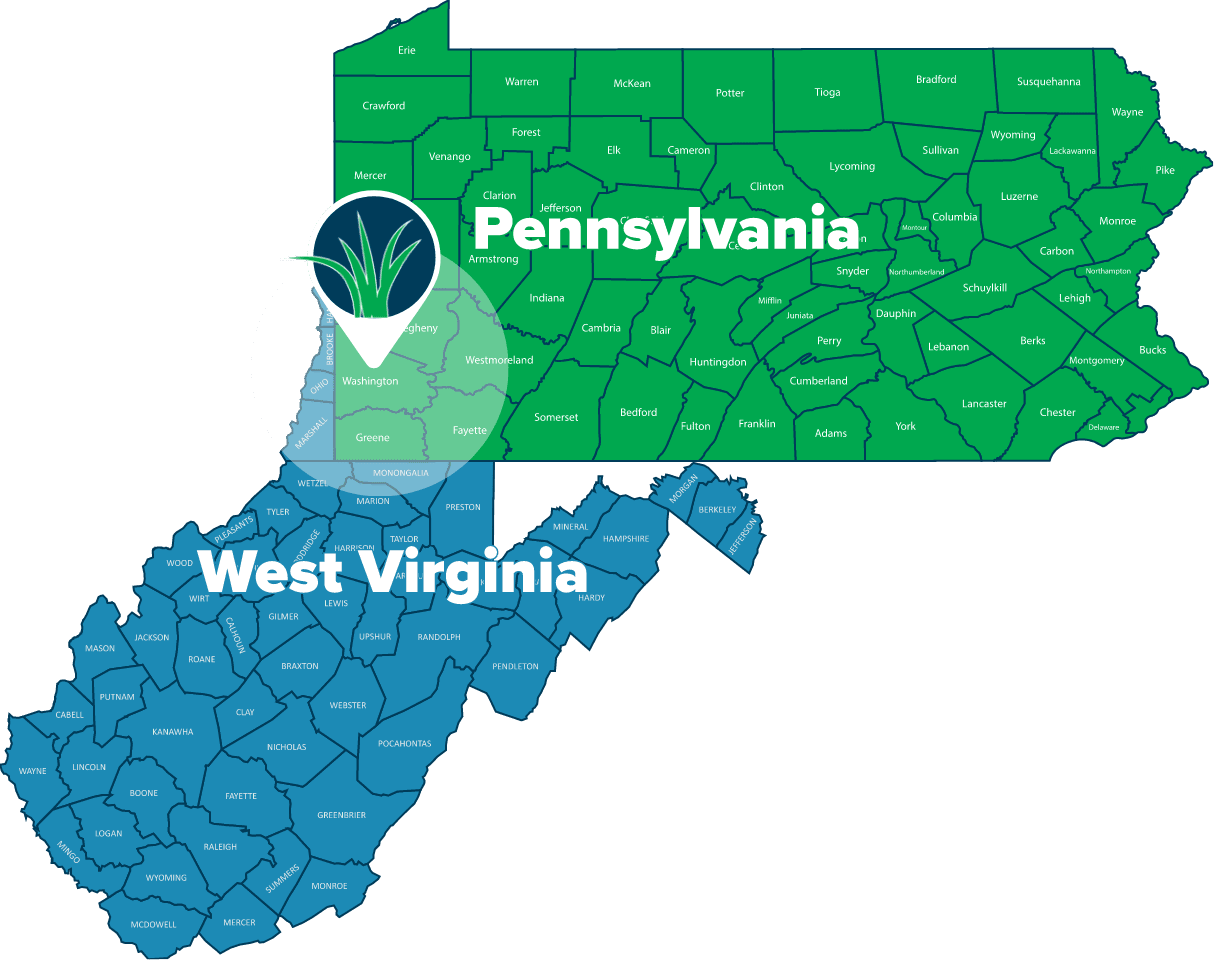 No Contracts Required
As a lawn care company that values quality, we believe our exceptional customer service will keep you returning, whether or not you choose to sign a contract with us. Our free estimates, free inspections, and fast response times allow Custom Turf to quickly start you on the road to the lawn of your dreams using our family- and pet-safe lawn care treatments!